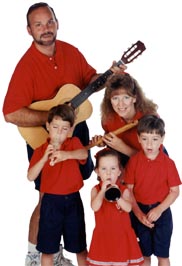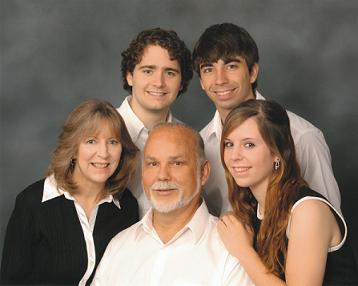 These are the Rules – then and now! Casey, Tim and Emma grow up, I grow older, and Jody hasn't aged a bit!
---
Please, contact me directly for booking at (717) 343-1082
or use the form below:
---
Come and "SHARE THIS WORLD" with Jim Rule! We'll "LET IT SHINE" "LIKE A STAR" while having "TOO MUCH FUN!" A celebration of literacy and languages with song and dance and stories for the whole family – featuring Mr. Rule's "The Gingerbread Girl" and other favorites including "Count to 10" in several world languages and "The Three Little Pigs Rap" using German, French and Spanish to tell a familiar tale. So "Run, run, run all around the world!" See you there.
One hour show with mileage included in Lebanon and all adjacent counties. Price can be discounted if you provide sound and/or for multiple bookings. Further away? We can work it out. "Economic crunch" pricing is available to all libraries, churches, schools, community concerts and private parties.
Please, visit Songs For Teaching.com to hear sound clips and to download or buy CDs.
… other stores or websites you have seen? I have heard rumors about my songs being played and heard in lots of places. Please, E-mail or call and let me know. Thanks.
Radio Programs where you can request a song by Jim Rule (Try it, you'll like it!)Kids' Corner with Kathy O'Connell on WXPN FM in Philadelphia, The Kids' Cookie Break with Lisa Landis on WJTL FM in Lancaster, HIS KIDS RADIO an outreach of Cornerstone University, Grand Rapids, MI… other stations you know about? Please, call or E-mail and let me know. Thanks.
Johnrule.comJim Rule's whole family is musical including his brother, John Rule. Visit his website at — Johnrule.com
Fellow performer and songwriter, Georgette Baker at  http://www.simplespanishsongs.com/